Vitalcor, Inc. is a supplier of medical devices concentrating in Cardio-Thoracic, General, and Plastic surgery. Since 1975, Vitalcor has developed and supplied products for surgeons and hospitals. In 1998 Vitalcor, Inc. purchased Applied Fiberoptics and created a surgical illumination division within Vitalcor, Inc.
Vitalcor products concentrate in cardioplegia delivery, wound drainage, surgical headlights, lighted retractors, light sources, fiber optics, cardio-thoracic instruments / retractors, and water proof shoe covers / foot-switch covers. Customer service is a priority, please contact us directly for more information concerning any of our products.
Read more about other Vitalcor Products>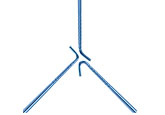 Useful instrument for a variety of applications during surgery.
Read more »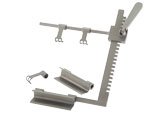 Provides significant access & visibility for harvesting the left or right mammary artery.
Read more »